Product storage
Value-added services in sorting products total product list product labeling and packing to prepare for delivery to the destination, product distribution, as well as cold chain logistics design consulting services. Storage is stored according to the standard packaging format of the product. It is a product that is in a specified temperature. Before receiving the goods for storage, such as chilled goods, the temperature of the goods received in the warehouse is 0 oC to 15 oC, and frozen goods (Frozen), the temperature of the goods received in the warehouse is -15 oC to -30 oC.
Because each type of product must be stored at different temperatures. to maintain the best product quality For example, product types in each temperature range are as follows:
Temperature -20 oC for frozen bakery products, ice cream, bakery ingredients.ี่
Temperature -18 oC for general products that have been frozen, such as fish, chicken, pork, etc.
Temperature 0-5 oC for fresh fruit, juice, nuts, cheese types.
Temperature 12-15 oC for wine.
Temperature 20-25 oC for flour, rice or cosmetics.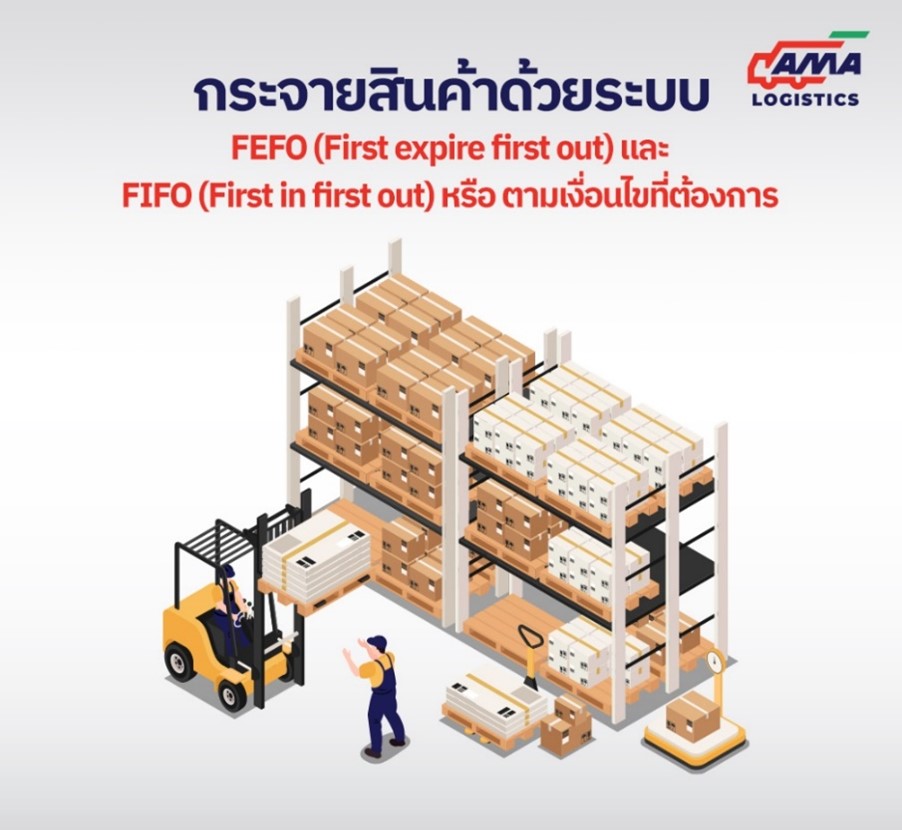 Additional activities (Value-added services) are the receiving of goods and then sorting and collecting into new boxes/containers. Product packing service Stick cold resistant stickers to add value to the product.
Distribution receive the product in a box sealed with a label indicating product information and product expiration date Convenient to prepare products for delivery accurately, quickly, safely
Control the distribution of goods in the form FEFO (First expired first out) and FIFO (First in first out).
Multi-Temp Controlled system truck
Real time tracking and traceability system (Track & Trace)
Q&A
1. Where is AMAL-CC's warehouse? :: Onnut 55/1 because it is a convenient location for transportation in the city. in Bangkok and close to customers in the eastern region which the warehouse is near Klong Toey port Suvarnabhumi Airport, ICD Lat Krabang, Laem Chabang Port, Rayong, if coming on the Samut Sakhon side, it is also close and convenient.
2. What are the warehouse activities? :: Receive-store-dispensed products in 2 temperature ranges: Chill (chilled) and Frozen (frozen) with Pick Pack service (arranging products according to orders), packed and ready to ship.
3. How is the transport activity? :: Pick-up and delivery of temperature-controlled products, both Chilled and Frozen, with 4-wheel, 6-wheel, 10-wheel vehicles, trailers, storage, delivery and cross dock (distributed, not stored) throughout Thailand Covering foreign countries both Cross Border and Overseas with transportation vehicles, ships, including air transportation.
4. Special transportation activities :: Bangkok area Delivery by motorcycle, express delivery in 2-3 hours* Terms of delivery, ask for more information.